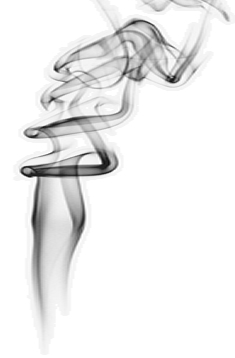 Raul Gomez, originally from Costa Rica, is a versatile musician who combines his studies of orchestral conducting and jazz performance with an active career as a violinist and violist in a variety of musical genres and styles. He is a Doctor of Musical Arts candidate at LSU, the founder of LouisianaClassicalMusic.com and a member of the classical-jazz crossover trio BossaRica. more....


Brad Walker is a saxophone and clarinet player based in Baton Rouge and New Orleans, LA. He is known for his work as an improvisor in many different contexts, including but not limited to music(s) from within the jazz tradition. He has performed at major venues throughout the Southeast, and with some of New Orleans's leading lights, including Simon Lott, Helen Gillet, Jeff Albert, and others. He is currently working on a Master's Degree in Jazz Studies at LSU. He does a lot of writing here....

John Tracy (percussion) is a proud native of Lafayette,LA, and is attending LSU to pursue a degree in Natural Resource Ecology and Management. He loves playing music equally as much as he loves being outdoors. He hopes to one day be a wildlife manager or park ranger and continue to express himself through music.

Cellist

Marcelo Martinez Vieira

, a native of São Paulo, Brazil, is in Baton Rouge as a Master Degree candidate in Jazz Studies. A versatile musician and artist eager to explore new artistic medias, Marcelo is a passionate composer and improvisation enthusiast, always in transit between different musical styles and diverse artistical activities.

more...

Keyboardist and IncenseMerchants band leader Bill Kelley loves creating things. In the audio world, that includes sound sculpture, soundtracks, pop tunes and classical electronic pieces. Kelley earned an MFA in Electronic Music from Mills College, where he studied with, among others, Robert Ashley and Anthony Braxton. In 2005, Kelley founded CultureCandy for which 225 Magazine christened him the "culture warrior". Other music of Kelley's can be heard here.

Guitarist William (Chip) Osborne, III has been on the BR art scene for a good long time. He is an artist, writer, and creative projects manager, with graduate degrees in Art and Philosophy. He's a fantastic mixologist and he is currently the Director of Curriculum Development for the LSU Honors College.

Bethany Padgett is an active flute teacher and freelancer in Louisiana. She is second flute of the Louisiana Sinfonietta, and has performed flute and piccolo with Opera Louisiane, Acadiana Symphony Orchestra and the Baton Rouge Symphony Orchestra. She teaches at the Acadiana Conservatory of music and maintains a private studio. Bethany is pursuing her doctorate in flute performance at Louisiana State University, where she studies with Katherine Kemler. In 2010 she was the recipient of the Everitt Timm Scholarship and the Louisiana State University Wind Ensemble Scholarship. She received her Masters in flute performance at Illinois State University where she was awarded a Graduate Assistantship and studied with Kimberly Risinger. She received her Bachelors in flute performance from Western Michigan University where she studied with Christine Smith. Bethany has been active in many organizations including Sigma Alpha Iota, Phi Kappa Phi National Honor Society, Music Teachers National Association and the National Flute Association, and she is currently the secretary for the Louisiana Flute Society.